Government of Amsterdam, Amsterdam, Netherlands
Data
Would you like to join a fast-growing SaaS startup that is revolutionizing the manufacturing industry by empowering factory workers and saving paper at the same time? Fresh from announcing a further €5 million of funding in March, we are now searching for our first-ever Data Engineer! Working with our Founders, CTO, the Product Circle, Customer Success, well, basically, the whole company, you will take ownership of data engineering strategy at SwipeGuide. Your mission? Drive the future of data strategy & engineering at SwipeGuide.
Do you get inspired by being the linking pin to all areas of a growing scale-up? Are you a hands-on problem solver? Are you a rockstar Data Engineer interested in learning more about AI & machine learning? Read on if you want to start an adventure this year.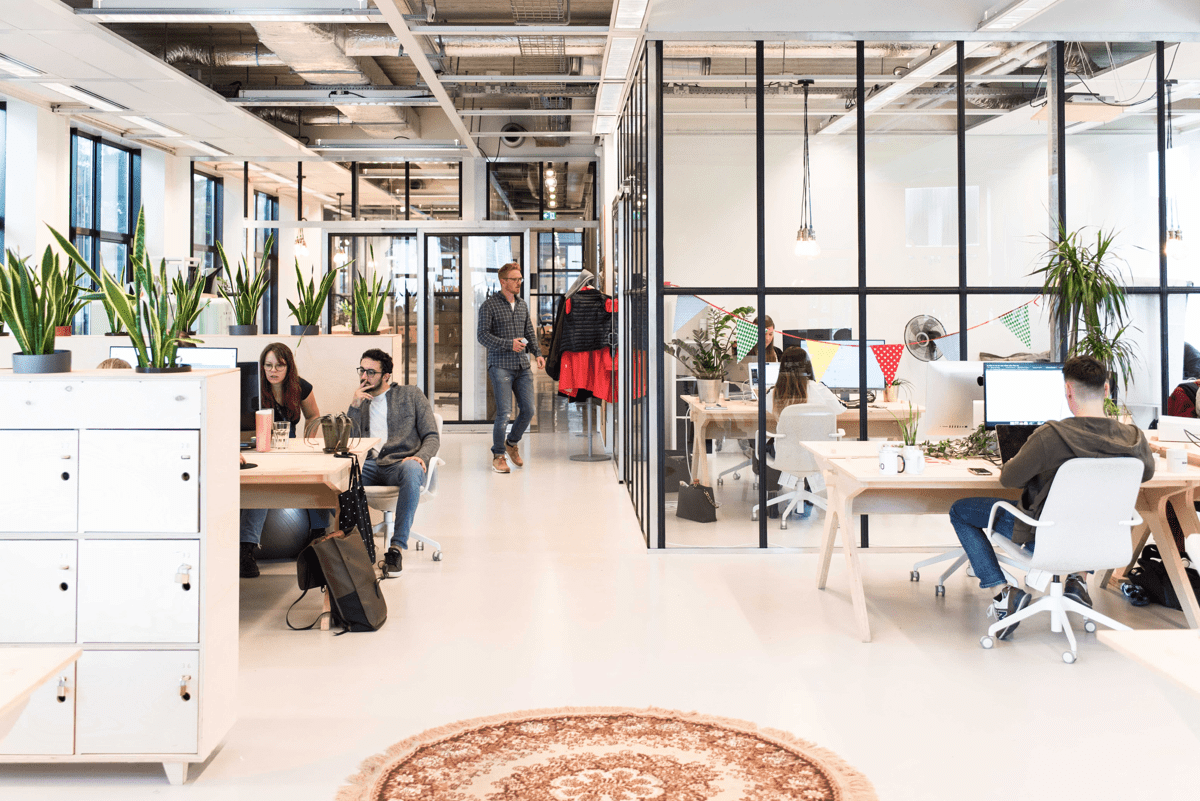 WHO ARE WE?
We are SwipeGuide. We are on a mission to reduce waste, spare resources for better use, and save the world from useless paper instructions. Imagine working on a busy production line, and you have to rely upon outdated, inadequate work instructions. PDF and paper instructions are a thing of the past, so we're developing simple, intuitive cloud software to empower factory teams to perform better in their jobs and scale knowledge with digital standard work. Our SwipeGuide platform enables global companies like Coca-Cola, Heineken, and PepsiCo to build and share visual step-by-step digital work instructions with their workforce on any device. And yes, it also feels good to enable them to use less paper and save the trees🌳!
We all know that a digital future is unavoidable, and we're providing the software essential for digital transformation. And it's working. We started with five people in 2016; today, after €5mn funding in March 2021, we have twenty-five full-time employees, 100,000+ platform users in 89 countries worldwide, and an inclusive, continuously improving culture.
OUR TEAM OF SWIPEES
We have recently become a part-remote organization, but our office is preserved for 10 Swipees to attend each day (totally optional). For the future, it's totally up to you: hammock on the beach or face-to-face smiles?
We work in a bustling startup hub B.2 in Amsterdam with 300+ other startups. You'll see the usual ping pong table, foosball, arcade machines, and PS4s everywhere. But, there are also charming places to sit in the sun, break-out areas, and ambitious, inspired people as far as the eye can see (when everyone returns!);
You'll soon meet the road cyclist, the yoga lover, the guy with an oyster business, the ex-chef, the person to count on in an emergency, the social butterfly, the DJ trainee, the volleyball player, and someone who owns hundreds of sneakers;
We like to fail (it's how we learn), and in our PowWow, we share our f*** ups (failures) and learn together;
Our values are at the heart of everything we do; we strive to enable Swipees to develop their potential and showcase their authentic selves and engage in a culture of inclusion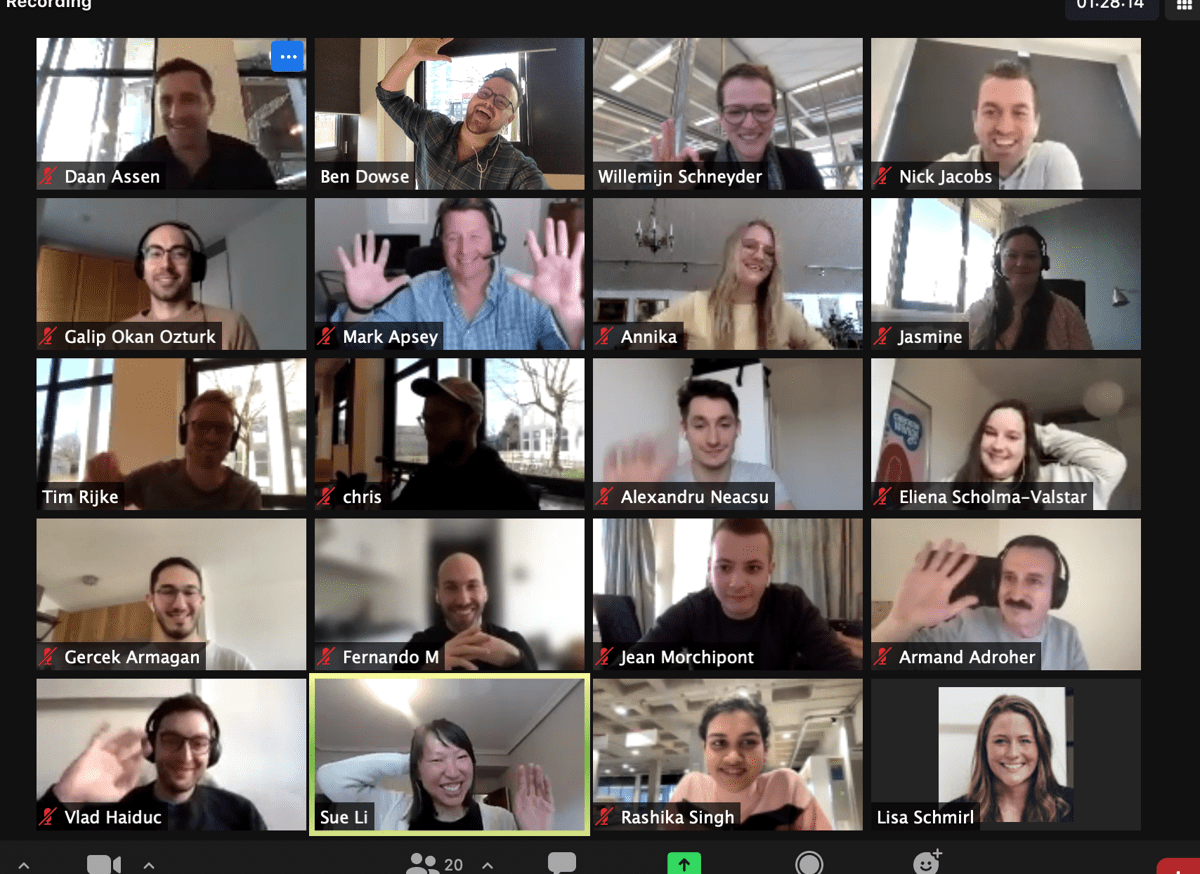 YOUR ROLE AS THE DATA ANALYTICS LEAD AT SWIPEGUIDE
Currently, we gather a lot of valuable content data, such as the number of guides created, published, viewed and more! We have built our own event tracking service with AWS Lambda and store our own analytics data in AWS Redshift and AWS RDS. From these data sources, ETL scripts, and an aggregation pipeline, we build and embed dashboards for customers with Sisense, a third party dashboarding tool.

As the first-ever Data Engineer at SwipeGuide, you will work closely with Sue (CTO), Daan (Founder/CPO), Willemijn (Founder/CEO), and a small team of Engineers to build, maintain, and troubleshoot data reports used by the company and our customers.
This can mean everything from creating new charts based on the data architecture and tooling we currently have to transform our data strategy completely. You have the freedom and power to OWN IT!
The challenge:
Self Service: We are storing immense amounts of data but all of those insights are trapped inside of our tables in several databases. How can we make it easy to access and visualize that data? Can we enable non-developers to get those insights themselves?
Maintenance: With ever-changing requirements from customers about the business about what they want to know (and ever-changing features in the platform) we need to keep up and make sure the data and reports are up to date and accurate.
Performance: Sisense offers customers the ability to filter views of graphs and tables based on date, and we need to keep the historical data to show adoption over time. How can we optimize our queries and data structures to do this in the most performant way possible?
Cross-platform experience: How can we combine and organize data from users on the web-based CMS and Viewers, but also our NativeApps?
Your responsibilities:
Given the size of our team and demands from our customers, you'll be working on both operational and strategic levels. That means, on the one hand, you should be comfortable with the day-to-day data engineering and on the other hand, you will use your broad experience and expertise to advise on what data to collect and store, how to do model and maintain it, and what tools we should use and implement.
Some of the other responsibilities of the Data Engineer could look like this:
Providing technical expertise in data storage structures, data mining, and data cleansing
Analyzing existing tools and databases and provide software solution recommendations
Design and develop large and complex data warehouse architectures
Take ownership of large production data systems to support a variety of growing data needs
Design, implement and expand data pipelines by performing preprocessing, cleaning and monitoring activities
Growing the future Data Circle with the support you need to scale
ESSENTIAL ATTRIBUTES FOR THE DATA ENGINEER

At least 3-4 years of experience as an Engineer with a focus on data
Experience in handling large data sets with relational databases (ex: AWS RDS) and non-relational databases (ex: AWS Redshift)
Experience with Javascript and bash scripting experience (for updating data scripts in our web application)
Experience with Node.JS and/or Python
Experience working with AWS and its additional data-related services (Snowflake, Glue etc -we have a tonne of free credits to experiment with until March 2022!)
Able to translate complex requirements into non-technical, lay terms.
Able to work independently and make decisions and manage priorities in a fast-paced startup environment;
Organized and structured way-of-working;
Fast learner with a growth mindset
Fluent in English
NICE TO HAVES TO BE SWIPEGUIDES DATA ANALYST:
Feel comfortable with the Data Analysis/visualisations for more bI related tasks (our initial plan is to hire a separate person, but great if you can do this too!)
Interest in machine learning, AI, etc.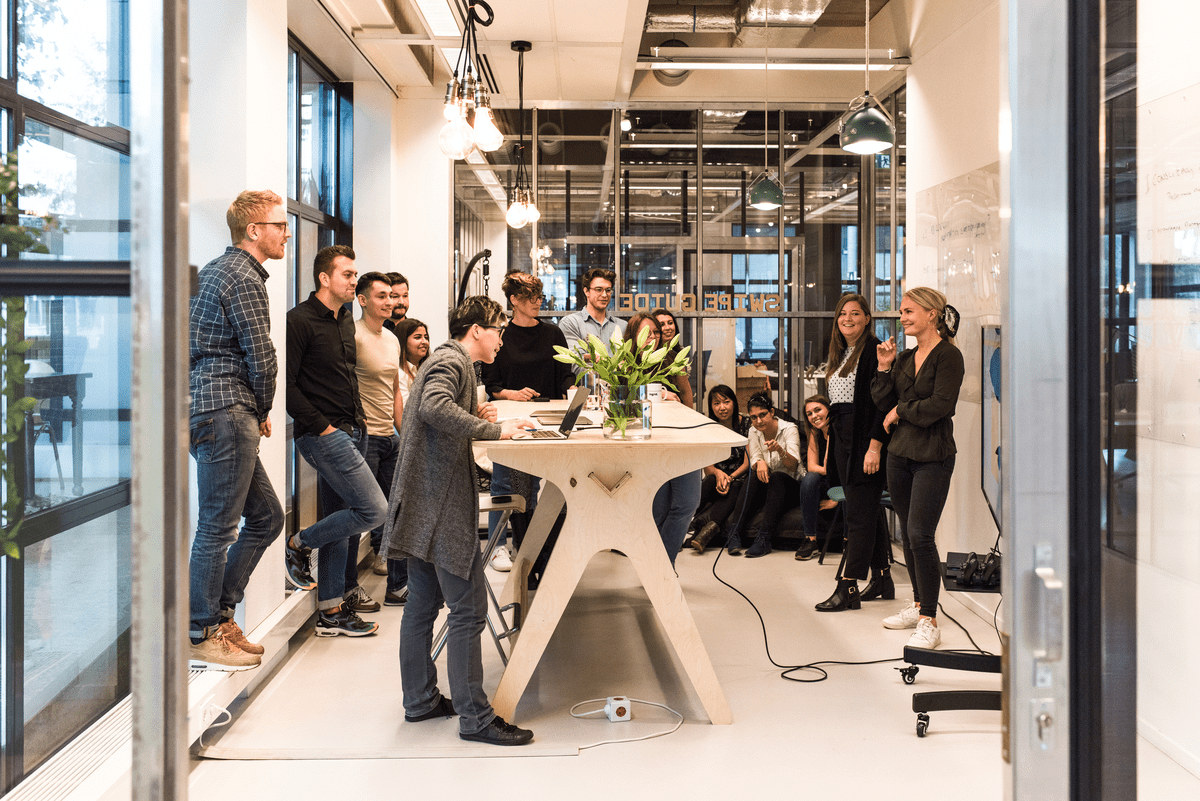 WHAT'S IN IT FOR YOU?
Unlimited holidays (and we think it works here!);
In-office smiles or Zoom meets, up to you. Full-Remote working opportunities + Amsterdam office ;
Competitive monthly compensation + monthly holiday pay;
A challenging environment to develop your personal and professional skills with a lot of freedom to take on ownership;
You'll be in a fortunate situation to make a high impact at a startup that is about to lift off after €5mn funding;
You will enjoy working in a startup hub at B. Amsterdam;
A chance to learn from other people's mistakes - we share and celebrate failures each week

WHAT ARE YOUR FUTURE COLLEAGUES SAYING ABOUT SWIPEGUIDE?
"I love the atmosphere of collaboration. It really feels like everyone here cares about our product and genuinely wants it to grow and succeed. That's a healthy kind of place to work." - Chris Content Marketer.

"SwipeGuide gives me hands-on experience in how to build a company from scratch alongside really passionate people. The gap between who I am and who I wanna be as a professional gets smaller every day here, and that's what defines a good workplace for me". - Ingrid (Customer Success Specialist)
SwipeGuide is committed to creating a diverse environment influenced by a lifetime of individual experiences. We hire people from all walks of life, not just because it's the right thing to do, but also because when people from diverse backgrounds build a company, the understanding and embracing of their communities grow exponentially. This means our creative and strategic horizons are not only expanding, but they're consistently strengthening, thanks to a global perspective. Therefore, we make a constant effort to follow the right practices and processes so that we do not discriminate based on education, race, religion, color, national origin, genetics, gender, gender identity, sexual orientation, age, marital status, veteran status, or disability status.
Could you see yourself in a similar position, but not this one? We are open to changing this position to suit your skillset